Insights
Evolution of B2B: how to make the most of LinkedIn?
Long gone are the days when business-to-business (B2B) pros could simply implement a few Twitter posts or blogposts as a digital strategy. It is undeniable that the digital presence of B2B has grown exponentially in recent years, especially if we consider the impact of LinkedIn, the oldest social network still in use today.
LinkedIn celebrates its 20th anniversary this year and is the world's largest professional network, with over 875 million members in more than 200 countries and territories worldwide. It is therefore not surprising that around 93% of professionals, B2B communication and content marketing, use it as their main network to work in this sector. And the results speak for themselves. For example, companies that have a full LinkedIn profile get up to five times more views on their page and up to seven times more impressions per follower and eleven times more clicks. It is therefore expected that, in addition to having their profile updated, these companies will also publish up to one piece of content per week, which translates into an interaction with the page twice as much!
As we have noticed, it is not only about creating the LinkedIn page, it is also about adapting it to the needs of the company, the network itself and the followers. Undoubtedly, this is the channel par excellence for companies and, when used correctly, it can result in extraordinary gains for business.
How to make the most of the company's LinkedIn?
1. Show up
 Create a page with a profile photo and an appealing banner, write a good description in the "About" section and diversify the company's publications between images, videos, articles and make regular content that demonstrates expertise.
2. Strategic and selective connections
Strategic connections that add value will increase the quality of the page as this digital community is an extension of the offline one, which is created around the product or service.
3. Create engagement
Liking, commenting or sharing the community's publications generates more engagement and opens up the possibility of dialogue between connections.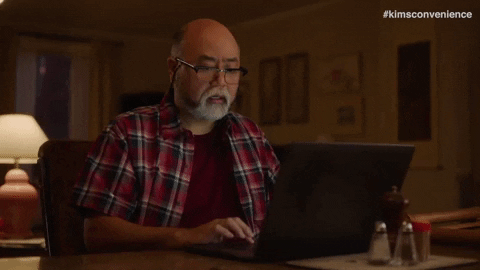 4. Metrics
Keeping an eye on metrics helps you understand what is and what is not working on the page.
5. Use it as a business development tool
Being present on this social network allows you to monitor your competitors and potential clients, find out what the sector's hot topics are and understand what is being discussed.
6. Include the team
Encouraging employees to join the network and interact with the company's page, besides making them feel more integrated, is also an added value in building the brand's digital image and a way to expand the community and bring more relevant connections. Linkedin data shows that employees usually have 10 times more connections than a page has followers.
The digital world of B2B has changed a lot, but it needs to keep evolving. Do you want to know more about the digital B2B campaigns we develop at Canela? You can reach us here.