Insights
Is Mastodon a worthy rival to Twitter?
Judging by the media frenzy of the last few days, it's not unreasonable to say that Elon Musk's purchase of Twitter has triggered major setbacks for the blue bird social network. Some of the tycoon's decisions, such as firing most of the management team and about half of its employees, or his vague notions about freedom of expression and the management of fake news, have caused many advertisers, the company's main source of revenue, to back out of their relationship with Twitter.
All this is coupled with one of the first innovations implemented by Musk after his takeover: the idea that Twitter switched to a subscription model by selling the blue verification marks.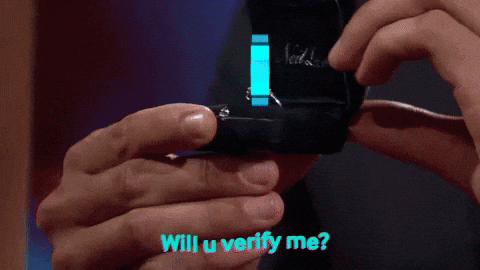 This new feature guaranteed priority in replies, mentions and searches to any user who purchased it, to the detriment of those who chose not to do so. In the United States, this measure gave rise to a flood of scams and fake accounts, which, by purchasing the verification mark, pretended to be public figures. This was the case for accounts set up in the name of Donald Trump, Tony Blair or even Jesus Christ himself. All this meant that, only two days after its implementation, the possibility of buying the blue tick disappeared.
Mastodon, the social network "for all"
While it is true that the announcement of Musk's purchase of Twitter triggered the creation of new accounts on the social network, after the failure of paid verification there is no official data on whether this has changed. Demonstrating the absence of a clear strategy, chaos and distrust have begun to surround the future of the platform, leading to a debate over which alternatives networks to migrate to. There has been some discussion about the well established Discord or Tumblr, but perhaps the network that has resonated the most due to its similarity with the bluebird network has been Mastodon, as evidenced by the substantial increase in users in recent weeks. 
In Mastodon, like Twitter, you can send short messages of up to 500 characters, "retweet" and " like" content. But perhaps its most attractive aspects are its differences from rather than its similarities to Twitter such as: it is a decentralized web, that is, there is no owner or master, but several independent servers spread around the globe, with community rules and their own administrators. On paper, Mastodon is the platform that comes closest to becoming Twitter's nemesis: the same thing, but in a different way. But will it be strong enough to mobilise so many millions of users?
Jordi Pérez Colomé, technology journalist, said in his article for El País, that migration to other networks is not as easy as it might seem because "gaining followers and choosing who to follow takes years of tweets and routine". He warns that for regular users of the platform "this is an essential source of information, entertainment or debate" and that "there is no other Twitter like Twitter at hand".
Mastodon is proving, on the other hand, not to have the necessary capacity to accommodate a massive migration. As they themselves confirmed on Twitter, since Musk's arrival, their users have "tripled". Consequently, their servers, which until now have been used to less frenetic activity, are suffering from overloads. Also, the fact that it is a network "built on open web standards" and a non-profit organisation raises serious concerns as to whether it will have the monetary potential to grow or retain "newcomers". In an article for El Diario.es, journalist Carlos del Castillo explains that the fact that Mastodon does not have a corporation behind it implies "that the user is not conceived as a product", but it also means that "there is no legion of workers whose mission is to make your life easier and prevent you from leaving".
All in all, the truth is that even Musk himself claims that Twitter is on its way to bankruptcy. With the business going under, perhaps the search for alternatives will go from being an option for those who are tired of the monopoly of the big tech companies and the decisions of their owners to a requirement for any user who does not want to give up online debates in the form of limited character counts, retweets and likes. If this were to happen, Mastodon would have to become much stronger much more quickly. And without a leader and a strategy, this could get complicated.
Brands and PR agencies will continue to be attentive to how the "Twitter soap opera" develops and its alternatives in the market in order to continue to choose the right channels to engage with end users in the most effective way possible. 
What do you think about the future of Twitter and Mastodon? Tell us on social media!
By Paula Muñoz Scharfenberg, Account Executive at Canela