Insights
Five things we have learned at MWC 2019
Anyone who has ever been to the Mobile World Congress knows that it is impossible to cover everything that this event showcases. As in previous editions, this year´s MWC figures have reached its peak: 107.000 visitors, more than 2.400 exhibitors and an endless number of news. It should last for a month in order to see everything! That's why in Canela PR we wanted to select five trends that we have found most relevant in this edition. Here are our top picks!
Flexible displays promising a new revolution
The news that created the most buzz in this year´s edition of the Mobile World Congress in Barcelona was without a doubt, flexible screens. It´s been ages since we saw changes in the format of smartphones, aside from ever-increasing displays. Now, companies such as Samsung, Huawei or Royole have come up with the first smartphones with flexible screens which can be folded but for now with prohibitive prices: of up to 2.300 euros!
Will flexible screens make the big time? Although we predict that most users will still prefer "rigid" mobile phones until the flexible ones become cheaper. In any case, flexible screens make way for very interesting applications in the area of wearables or digital notebooks.
The boundaries between mobile devices are becoming increasingly blurred
During Mobile World Congress 2019 we saw the launches of the main mobile device manufacturers. And everything indicates that the boundaries between the categories of devices are disappearing. For example, we have seen devices that combine the advantages of a tablet and a smartphone, laptops that become tablets and even portable monitors that permit working with two screens from anywhere.
There were plenty of other launches as well, such as mobile phones with five cameras, watches with an integrated phone like the ones of a secret agent and smartphones with panoramic screens to enjoy films and series as if at home. Soon we will end up with just one device that does everything.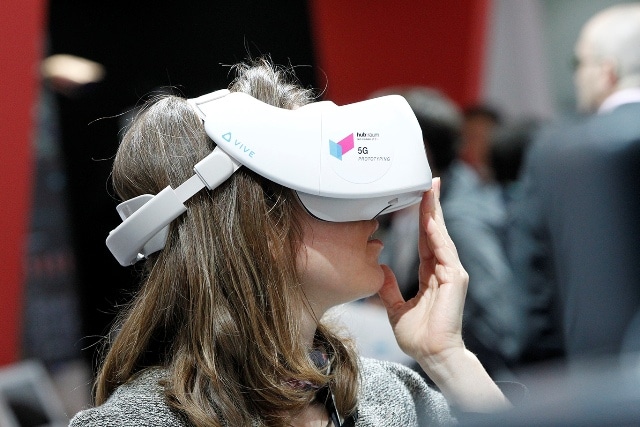 5G will bring us much more than fast mobiles
In last year's edition of the MWC, we saw the first developments of 5G standard and this year the first smartphones compatible with 5G were presented. However, they won´t be useful until mobile phone operators deploy new mobile networks.
For now, we can see that the 5G will serve for much more than faster surfing of the Internet from a mobile. For example, during MWC, the first tele-assisted surgery thanks to the 5G connectivity was performed. We also learned about other practical 5G applications such as attending virtual reality sports events, sightseeing with augmented reality and connected cars that communicate with each other to avoid accidents.
Women in tech, still in deficit
Just 10 out of the 40 keynote speakers invited to this edition of the Mobile World Congress were women. And if we look at the numbers of visitors to the event, the female presence barely reached 24% of the total number of attendees. In an attempt to redress the balance, MWC 2019 hosts the Women4Tech event, dedicated to women in the technology sector, which hosted during its third edition its own round of talks, workshops, networking activities and even awards to companies and professionals that promote the role of women in this sector. Another event with a similar aim is Women in Mobile, which in this case is held in parallel to the MWC 2019 and its fifth edition was dedicated to blockchain.
Today's start-ups creating tomorrow's technology
Although big technology companies have had more prominence both in the media as during the event, start-ups have also had a place at MWC 2019 thanks to 4YFN, an event organized in parallel during the same days of the conference. This year´s edition brought together 760 entrepreneurs along with international investors and specialized journalists.
At 4YFN we have seen original proposals for all tastes: from avant-garde vegan food to virtual butlers, 3D mirrors to try on virtual clothes or additive manufacturing. While some of these projects may never be realised others for sure will triumph and have big time at future editions of the MWC.